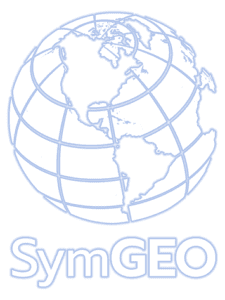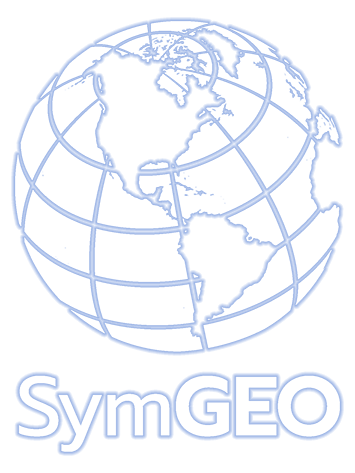 WE PARTNER WITH OUR CLIENTS TO DELIVER SUCCESSFUL SOLUTIONS.
"The impact of the prototype on our donors was nothing short of astounding. Collaborating with SymGEO to craft a functional prototype during the feedback-gathering phase proved instrumental in cultivating a comprehensive catalog of requisites across all donors."
- Geospatial Systems Manager, One Tree Planted, Donor Portal
"The new Vision Zero DC website will help us work closely with community members to identify problems and build solutions. SymGEO iterated quickly and efficiently on design ideas and built a very engaging platform solution for DDOT."
- DDOT Vision Zero Director, Vision Zero DC Website
"This is an amazing #ArcGISHub site, with such a clear and important mission. Kudos to you, Kevin, and to the rest of your team at SymGEO who helped District of Columbia Mayor Muriel Bowser and the District Department of Transportation (DDOT) launch this new Vision Zero website - a site that will help educate the community and promote safe driving and pedestrian habits throughout the district, and that will provide a place for multiple agencies and departments to collaborate together with an all-hands-on-deck approach to traffic safety. Can't wait to see you reach all your goals (and save so many lives along the way)!"
- Esri Product Marketer, Vision Zero DC Website
"The SymGEO team has helped DDOT transform our digital presence into a highly engaging, well-organized platform. They leverage GIS best-practices and Esri technology to produce visually informative and actionable solutions."
- DDOT Chief Performance Officer, DDOT Capital Projects Website
"The SymGEO team helped DDOT quickly implement a complex, public facing tool with a simple user interface to help us gather a high volume of public input data, which is extremely useful for Capital Bikeshare planning purposes.  Their knowledge of GIS and ESRI products helped make a challenging project with many stakeholders simple and quick to turn around." 
- DDOT Project Manager, Capital Bikeshare Community Survey
"This is really slick, thank you! I have already been editing in a webmap, and watching things balance out on the dashboard. Very cool, thank you again!"
- DDOT Supervisory Urban Forester, Arborist Workload Optimization Dashboard
"As a field team that does a wide variety of outreach and maintenance tasks, ArcGIS QuickCapture has been great for record-keeping and storytelling of program impact. I can confidently say that staff stopped to sweep up broken glass in February 97 times!"
– Trail Ranger and Outreach Director, Washington Area Bicyclist Association, DC Trail Ranger QuickCapture
"We are happy with the results of our partnership with SymGEO. They produced a website that equals our ambition and stature as an association."
- American Public Transportation Association (APTA), Industry Footprint 2020
"SymGEO is a remarkably flexible and responsive company. They listen carefully to requirements and deftly blend customer vision with technological capabilities."
- DDOT Associate Director, Urban Forestry Hub Platform
"This (mapping solution) is superb and exactly what the client needed and what I was imagining."
- The World Bank Group, Croatian Rail Dashboard
"The SymGEO team worked on a tight schedule to deliver a series of impressive updates and fixes to our existing application, including a whole visual re-imagining. We are excited to work on even more innovations to the tool going forward together."
– American Public Transportation Association (APTA), Industry Footprint 2019
"Those guys (at SymGEO) do such great work with our products, they really live and breath ArcGIS!"
- Esri, Global Partner Program Manager, State & Local Government Specialty
"The genius of SymGEO was exactly what I needed to help jump-start a discussion on the DC Comprehensive Plan/Element Framework, transforming it from a boring review of data sets into an energizing discussion where people can clearly identify themselves in the data and endeavor to become change agents! SymGEO has taken community engagement and data collection to another level! #OneHappyCustomer"
- Ward7 Outreach Committee Chair, Ward7 Community Outreach Site
"We are excited to share our forest health programs with the public in this new format. The new forest health website is dynamic and easy to use, it allows users to learn about pests and pathogens to look out for, while also giving them the opportunity to report their observations."
- District Department of Transportation (DDOT), Urban Forestry Health
"I was so excited when SymGEO came to us with this idea. As a local real estate agent and resident who is deeply engaged in the community, I understand on a personal level how important this spatial data is to get the community engaged and on-board with what's happening. This platform will make it easy to access the data - especially for folks who, like me, are more visual."
- Keller Williams Capital Properties, Commercial Property Management
"This all looks so good! I really like the survey - very nice!"
- District Department of Transportation (DDOT), Urban Wood Reuse Initiative
"The KDWG was commissioned by the Kentlands board to provide accurate and timely information on the various development efforts going on with our downtown so residents can be better informed and take a more active role in improving our community. We chose the Downtown Energize platform developed by SymGEO with its innovative digital mapping because it helps do exactly that."
- Kentlands Downtown Working Group, Downtown Energize! Kentlands
"A great commercial district is a huge amenity for our community. Downtown Energize is a great digital tool for helping the community achieve the vision for our commercial district. Not only will it help us engage the community to provide flexible two-way dialogue, but it will help us by mapping opportunities where businesses can expand and thrive. This innovative platform will allow us to easily update data, access data and provide data well beyond our community, which provides outreach to businesses looking to expand. Additionally, it is a fun way to empower consumers looking for a place to spend their precious free time to engage with this easy to use tool whether at home or mobile. Working with Kevin at SymGEO has been an amazing experience. He and his team are bringing tremendous innovations and ideas to our team at The One Mainstreet Initiative."
- One Main Street Initiative, Downtown Energize! Kentlands
"Downtown Energize! is an innovative digital tool that provides mapping of business locations to potential and existing customers in a format that is fun, easy to use, and flexible enough to accept updates and even track current events. It's a win-win for our community by empowering residents to engage with our local businesses and to energize our downtown!"
- Local Business Owner, Downtown Energize! Kentlands