The SymGEO team was honored to redesign the flagship custom mapping application for the American Public Transportation Association (APTA) called the Industry Footprint. This application is designed to explore APTA membership, public transportation providers, transit service, manufacturing and supply chain, and congressional / legislative information. There is a wealth of information packed into one application!
The newly modernized Industry Footprint first begins with a look at APTA membership and transportation provider data at the national scale. It's not easy making intuitive sense of thousands of data points, but fortunately, there are visualization tools designed to help. SymGEO uses a novel cartographic predominance approach that shows the relative number of members and dominant industry category in each congressional district with a firefly symbology effect to give it a pleasing glow.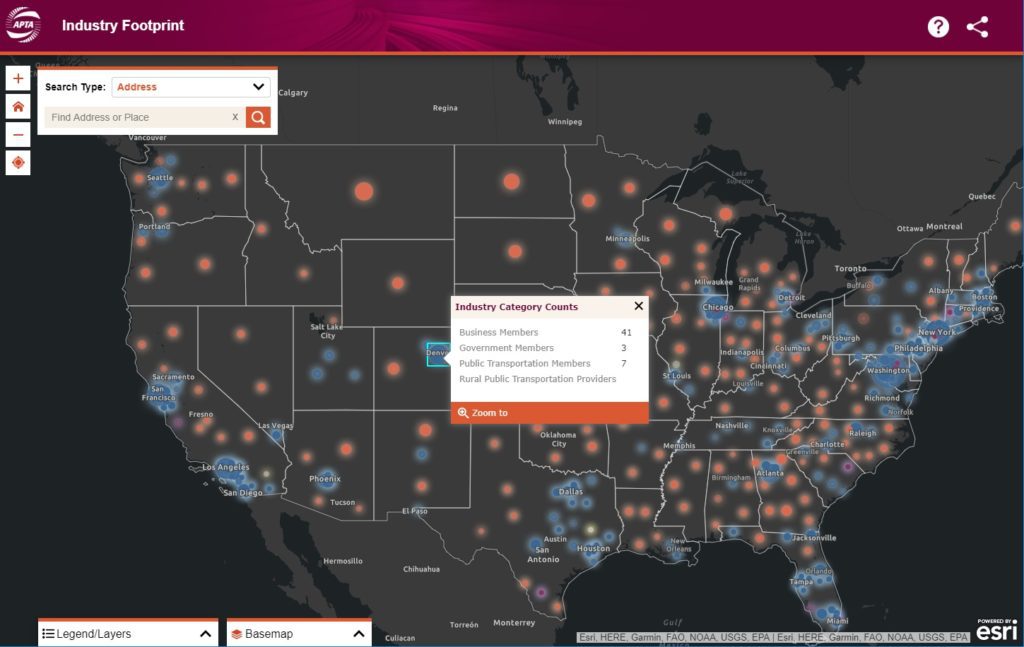 "The SymGEO team worked on a tight schedule to deliver a series of impressive updates and fixes to our existing application, including a whole visual re-imagining. We are excited to work on even more innovations to the tool going forward together."

– Matthew Dickens, Senior Policy Analyst, APTA
State-wide information is provided upon zoom-in and includes details about the many APTA members, providers, bus and rail service areas, manufacturing supply chain, and legislative representative information. Most of these data sets required updates as part of this project, and several had broken over time as congressional data APIs had changed since the first version of this tool. This required extensive code logic updates and re-writes by our fantastic development partner and included many stylistic and responsive updates to match the new modern design comps from our design partner.
There are several search options available to help users find the information they are looking for and create the perfect map for their report or policy advocacy. For the detailed legislative information, users can locate their area of interest and select a congressional district or an upper / lower house state legislative district. Contact information is provided for the appropriate representative as well as a snap-shot of transit facts and membership data pertinent to that area.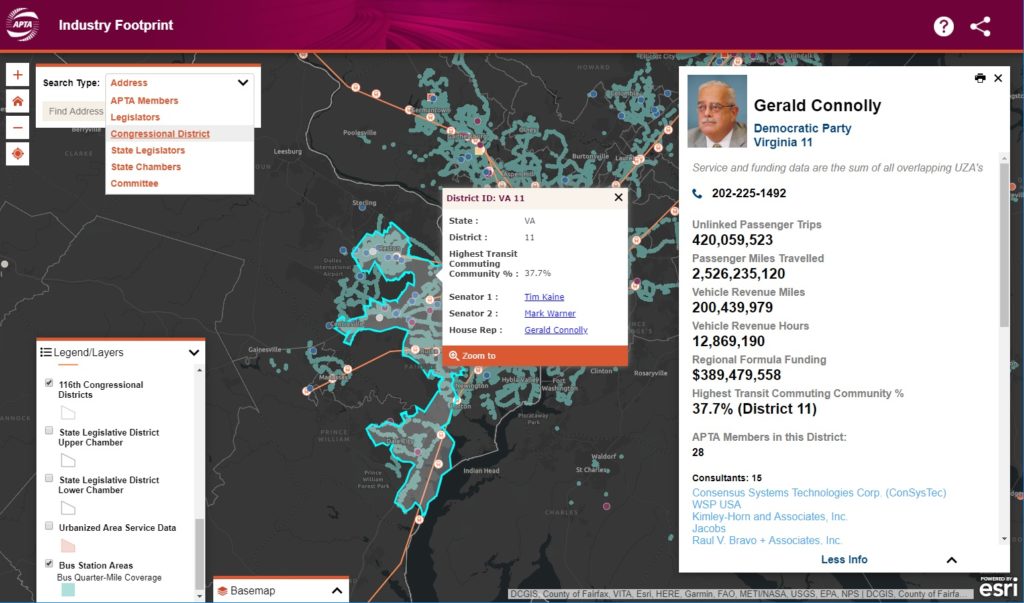 Print-ready interactive reports are also offered for the convenience of researchers who need to share their findings with others, either as digital pdfs or hard-copy prints.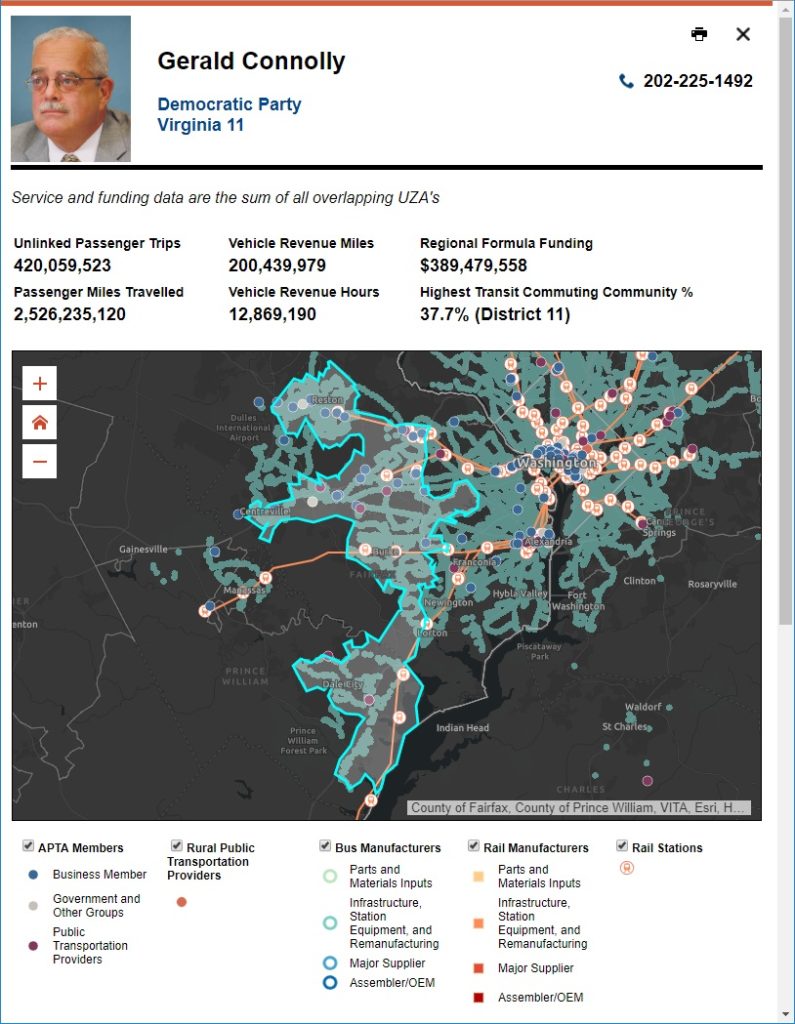 Finally, the application was redesigned for a fluid and responsive mobile experience. This allows data access on the go, in a meeting, or wherever needed.
Talk to our mapping application experts today if you have an aging custom application that needs some modern TLC – the SymGEO team is here to help!