SymGEO is pleased to announce the launch of the DDOT Urban Forestry Division Hub! This new digital platform is designed to engage and interact with the DC community and provide information about the many services and resources offered by the Urban Forestry Division (UFD) of the District Department of Transportation (DDOT). This digital platform was built using Esri's ArcGIS Hub technology, in coordination with OCTO and Open Data DC.
With a long history of caring for the extensive forest canopy in DC, the Urban Forestry Division has meticulously assembled data sets and applications to help in their forest management mission and to communicate with a variety of audiences. With the introduction of Esri's ArcGIS Hub technology, there is finally a digital platform perfectly designed to tie all the pieces together into a cohesive story. SymGEO was honored to be approached by the Urban Forestry group to help them design, configure, and deploy this comprehensive digital solution.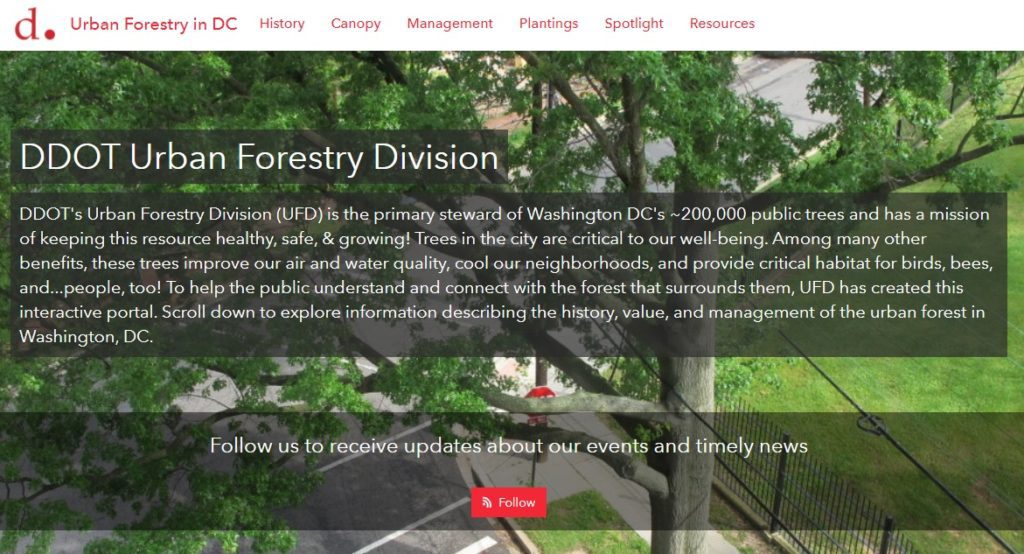 "SymGEO is a remarkably flexible and responsive company. They listen carefully to requirements and deftly blend customer vision with technological capabilities."
– DDOT Associate Director / State Forester, Urban Forestry Division
The urban forest story begins with a look to the past and introduces the audience to the long history and important role of trees in DC.
The story then turns to the impressive variety of trees available for public enjoyment and leverages several applications and digital stories that the urban forestry group has already developed.
The flagship data set of the Urban Forest group is the Public Tree Map which elegantly displays a tremendous amount of current information about the urban tree canopy. Links are provided to both the map and the underlying data for the community to use and explore.
Work orders, permits, inspections, plantings, removals… there's a lot going on in Urban Forestry! Fortunately, many data sets and reporting mechanisms have been developed to keep track of it all. These have now been shared with the public under one digital roof for a better understanding of agency scope and status.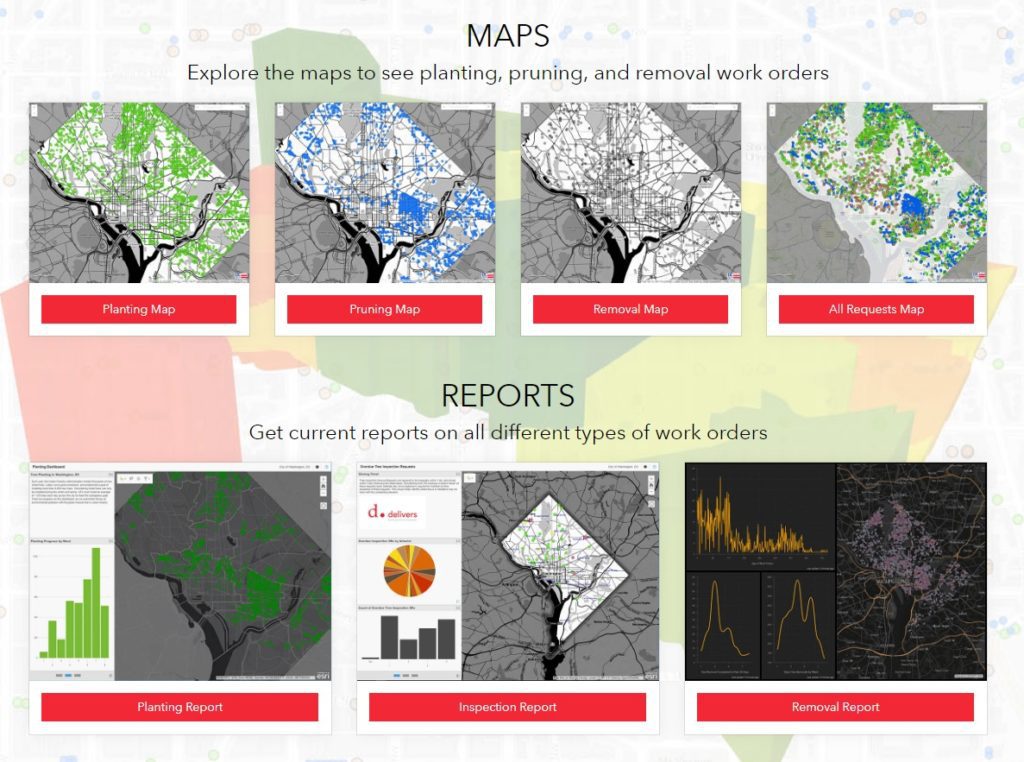 Of course, what fun are statistics if they can't be updated on the fly as new information is entered into databases behind the scenes?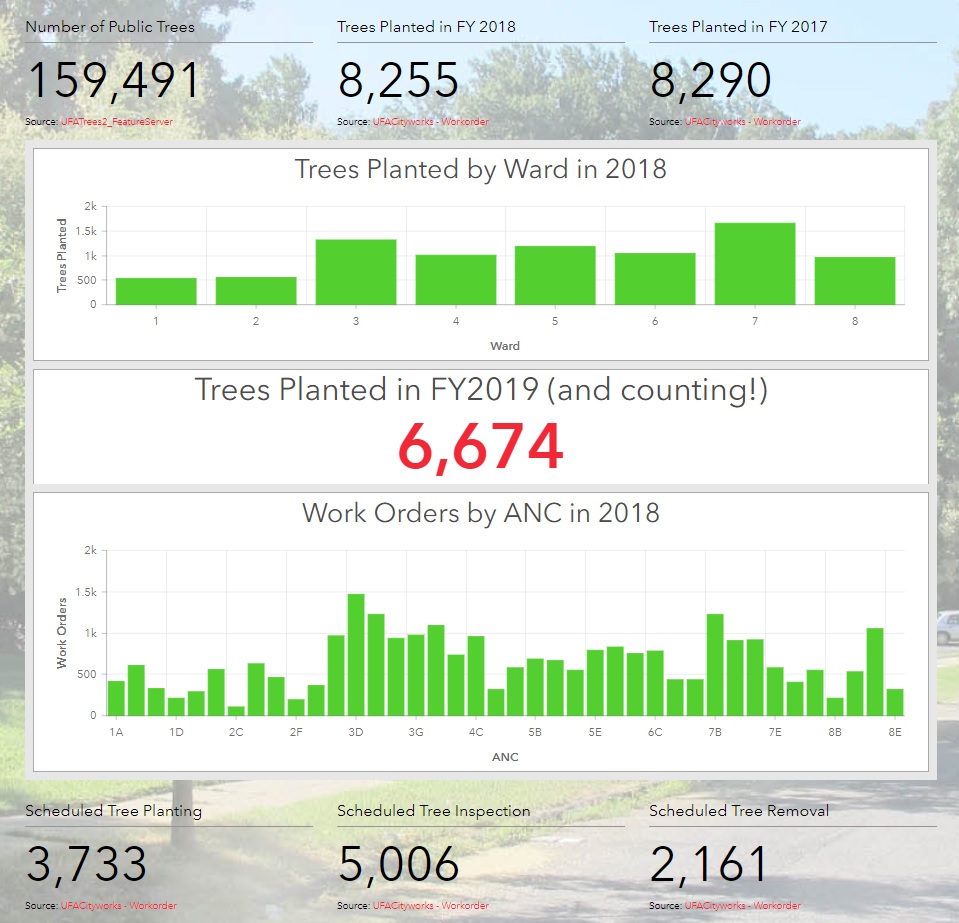 Finally, links to tools and resources are provided for partners and stakeholders to begin making their own applications and discoveries with DC government data.
Talk to our industry experts if your agency or organization is interested in leveraging the power of Esri's ArcGIS Hub – SymGEO is here to help!