Collaboration and using the best available data are keys to success at academic institutions, so it's no surprise that ArcGIS Hub technology offers a smart solution to a perennial challenge. The Governors State University College of Business recently engaged with SymGEO to build their internal GIS capabilities and learn more about ArcGIS Hub collaborative opportunities. The result is the pilot GSU COB Data Explorer Hub site, available for students and faculty to explore and engage with Esri geospatial technology and the larger GIS community.
The Data Explorer Hub site focuses on training opportunities available through Esri that are directly applicable to the school of business.
Numerous data sets, mapping layers, and interactive web applications are also presented to encourage students and staff to think about the many ways that GIS technology can be incorporated into their classes, research, or grant writing processes.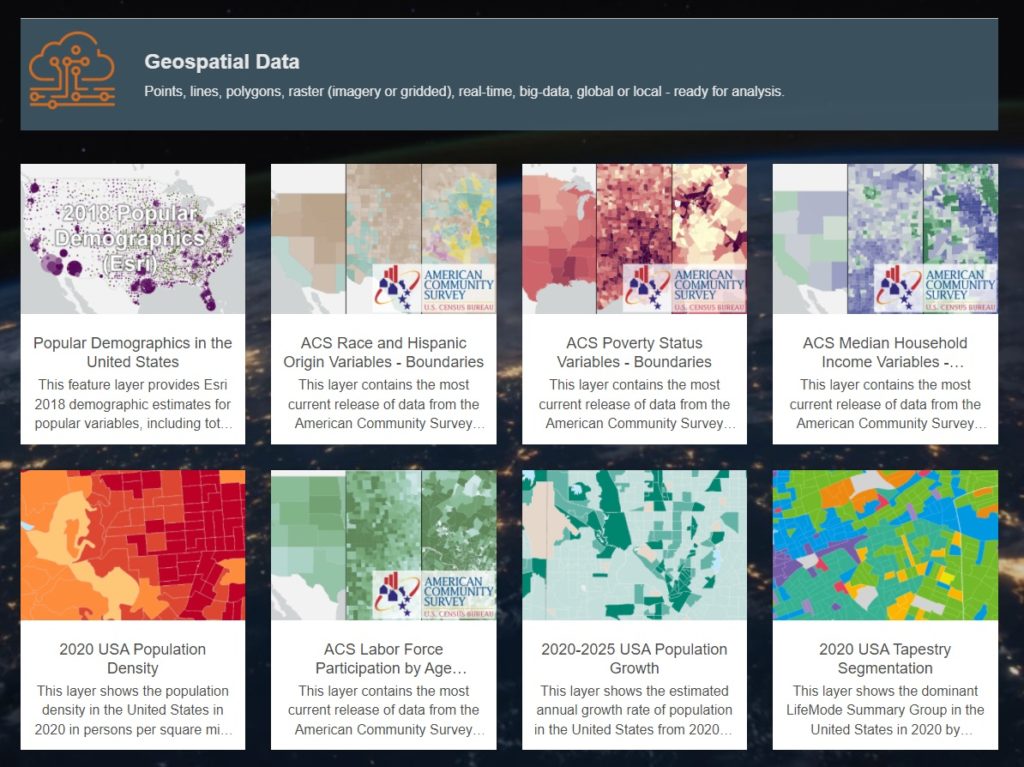 Talk to SymGEO industry experts today if your academic institution or organization is interested in community engagement with the power of Esri's ArcGIS Hub –  we are here to help.