SymGEO is thrilled to have our services and solutions listed in the ArcGIS Marketplace, the top destination for users to search, discover, and acquire apps, content, solutions, and professional services from Esri's ecosystem of providers for use within their organization.
"ArcGIS Marketplace makes it easy to connect with users, provide free trials, generate leads, and sell your products and services with e-commerce." – Esri
We were fortunate to have three of our listings accepted into the marketplace. The first is our ArcGIS Online and ArcGIS Hub solutions configuration and implementation services. These services focus on our expertise with the ArcGIS Online environment, data analytics and visualization, application configuration and deployment, and community engagement using ArcGIS Hub.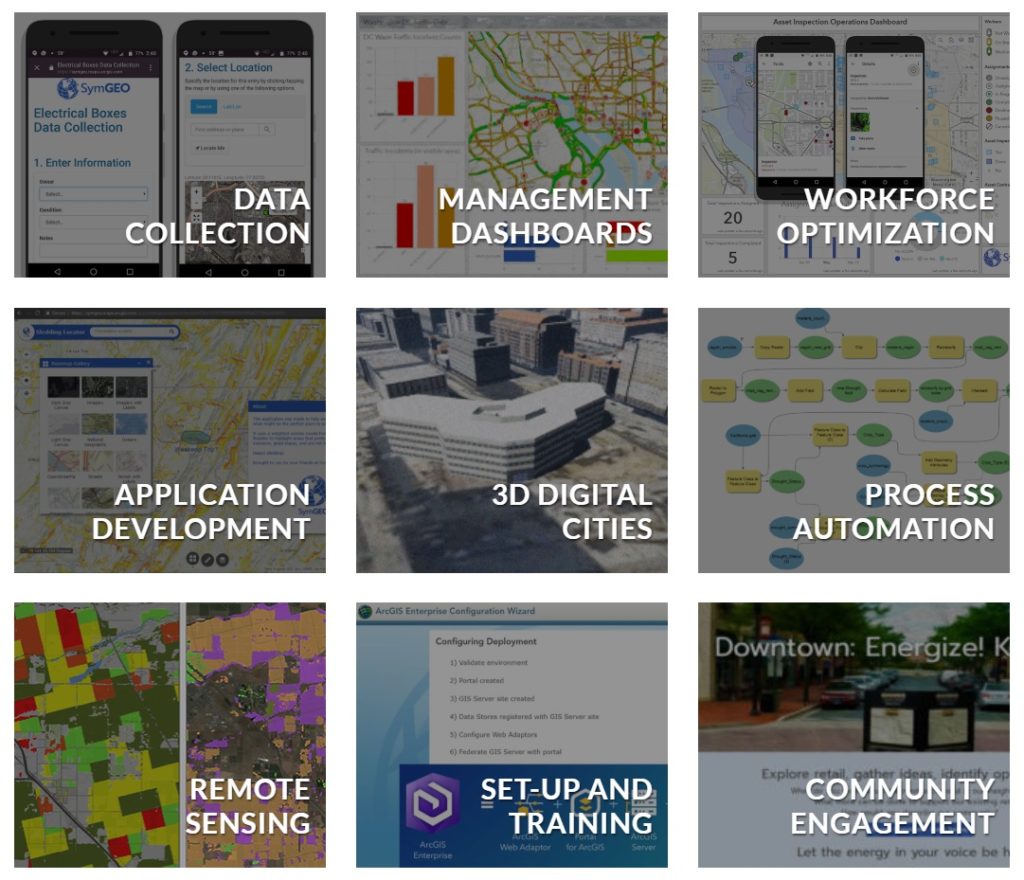 Our second listing is a partner solution focused on an ArcGIS Hub configuration called Downtown: Energize!. This solution is configurable for cities or communities looking to energize their downtown core with retail that fits the needs of the local population. This solution empowers the local community to explore retail in their area and to voice their opinions on what types of new commercial development they feel would do well.
Our third listing provides information about our 3d building modeling capabilities. This solution leverages ArcGIS Pro for 3d model production, ArcGIS CityEngine for model texturing, analysis, and landscape refinement, and Unreal Engine by Epic Games for rendering and visualizations. Whether the goal is a digital twin or proposed development scenarios, the end result is a virtual environment that can't wait to be explored!
To learn more about our marketplace listings or any of our services, contact us to set up a time to talk – SymGEO is a certified Esri specialist and is here to help!