Returning to "normal" after (or during) a global pandemic is a complicated prospect. Finding the right balance between the potential rate of infection based on social distancing scenarios versus hospital capacity to handle projected cases requires advanced spatial modeling and analytics. Needless to say, when SymGEO was asked to help our national recovery effort by our respected peers in the industry, GeoMarvel and Armor at Hand, we were happy to do as much as possible to assist.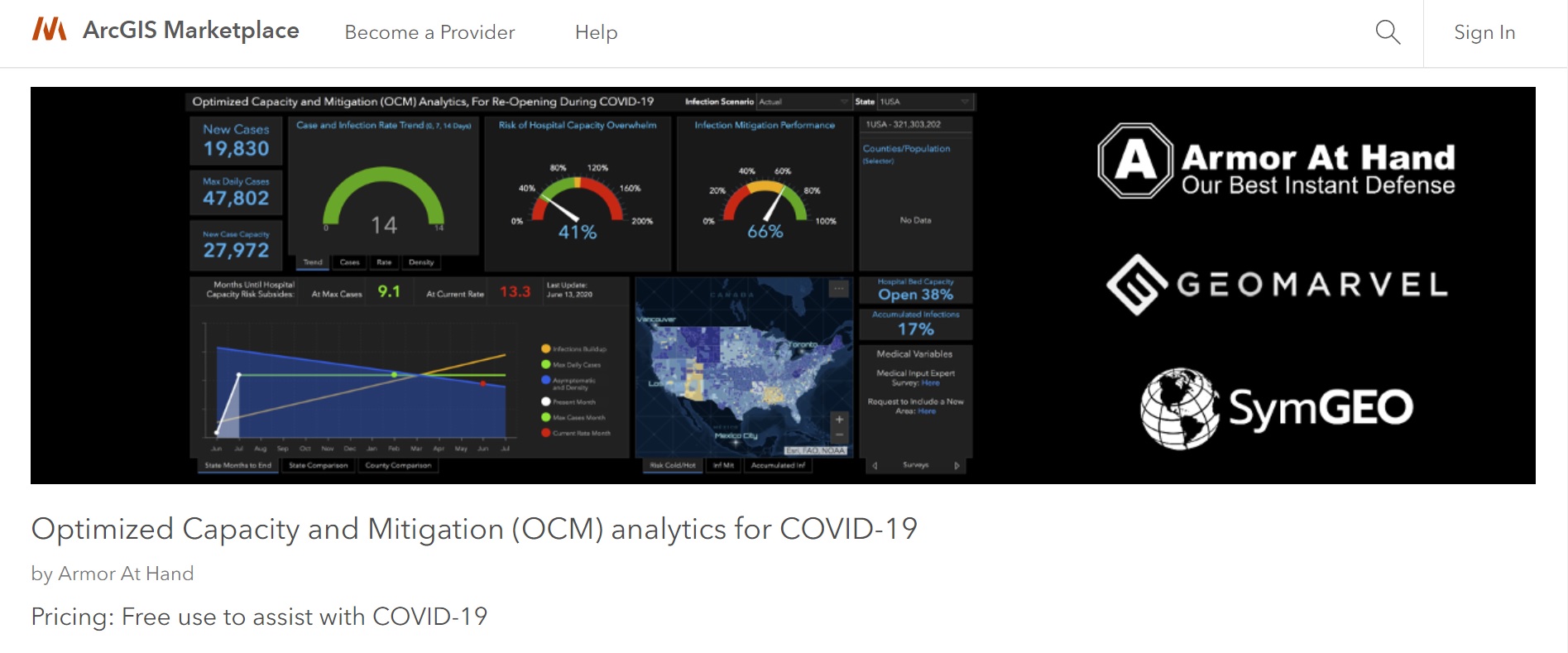 The result of this collaboration is the Optimized Capacity and Mitigation (OCM) Analytics Dashboard, free for use in the ArcGIS Marketplace to assist with COVID-19 mitigation efforts. This dashboard is designed to use current hospital capacity data, infection rate scenarios based on demonstrated or projected epidemiology statistics, and peer-reviewed variable modeling methods. The history of this project is described on the OCM ArcGIS Hub site and summarized in an informative OCM whitepaper.
As modeling scenarios become more sophisticated and our understanding of infection rates is improved, this information can be used to augment the dashboard results. This information can be submitted by subject matter experts through an integrated survey on the ArcGIS Hub site.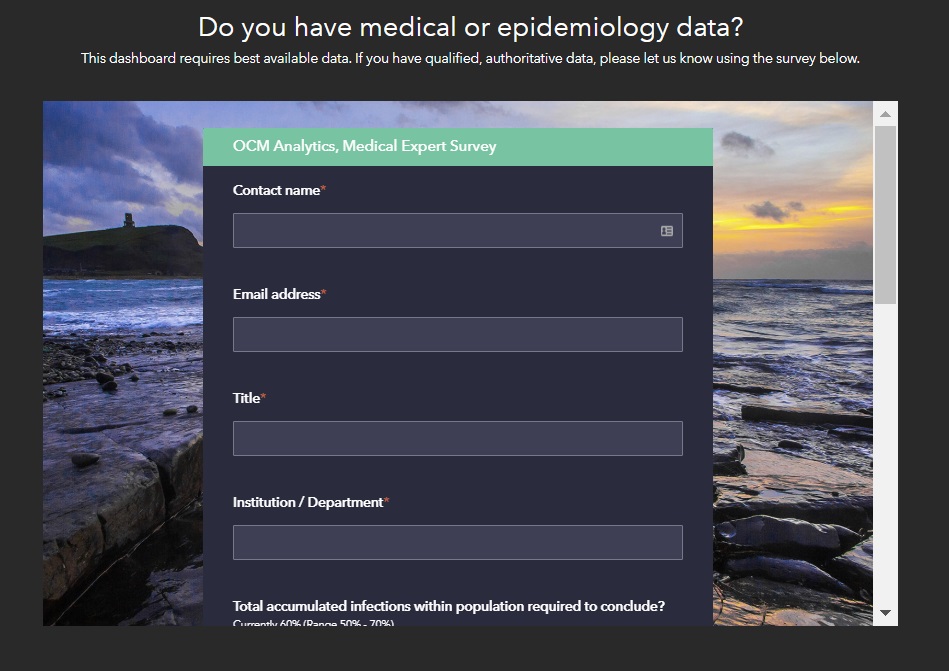 ArcGIS Pro ModelBuilder was used to facilitate and standardize the modeling updates and data tables used by the dashboard. The model was then converted into a Python script, designed to be run as needed to keep the data current and informative.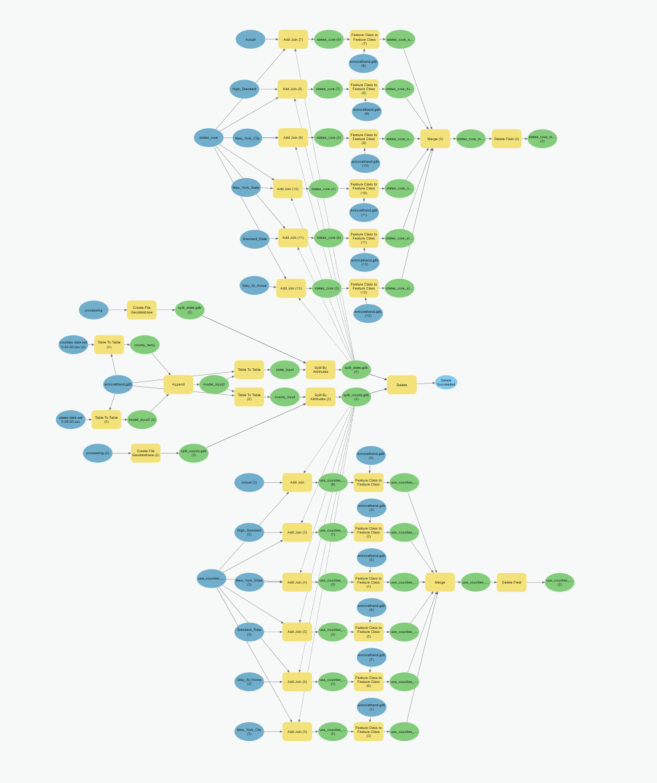 Check out the OCM Dashboard, OCM Hub page, or OCM ArcGIS Marketplace listing to learn all about this project and let us know if SymGEO can help you leverage your spatial data with an ArcGIS Dashboard, ArcGIS Hub site, or the ModelBuilder process.